The exact 4 steps to take off with your premium online coaching business feeling deeply alive, aligned, fulfilled and free.
(even though you keep thinking of yourself,
"I cannot sell myself, I am not a Marketing Guru or Tech Pro)
This free online workshop is for you, if ..
You are self-sabotaging whenever it comes to playing big, but want to finally live your full potential.
You think of yourself  "I´m not a sales person" , but want to help many more clients with your special gift.
You want to earn more, but work less hours and work from wherever you really want to be.
You want to build a thriving predictable scaleable business making 6-figure income
You want to know the exact 4 Golden Business steps I use and teach my clients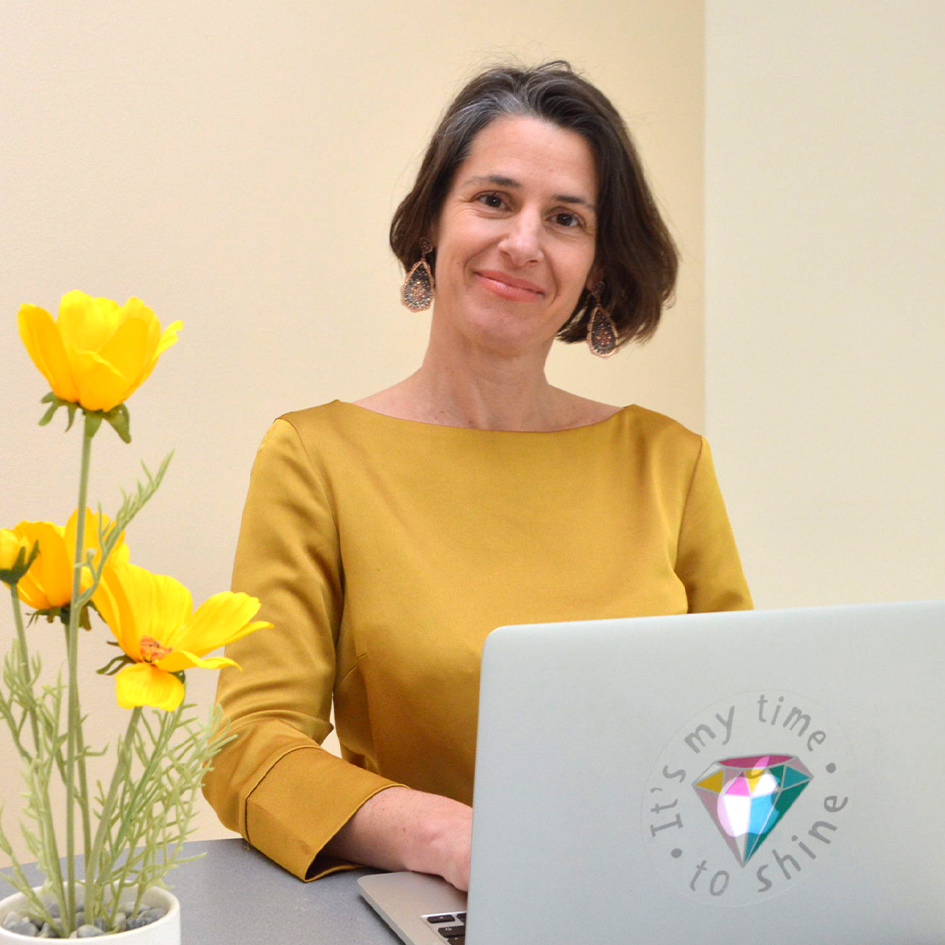 Julia Fabich is an online entrepreneur, business mentor, female success coach.
With her "Golden Business" program she teaches ambitious highly competent sensitive women how to create a 6-figure coaching business enjoying a fulfilling, wealthy, free life fully aligned with their mission.
After studying business with distinction in Vienna, Vancouver and the USA, she worked in France, India and Austria as a business consultant and manager.
In 2016 she quit her safe job and built up her own high-quality online coaching business as a pioneer. With her in-depth knowledge of marketing, entrepreneurship and individual psychology, she broke new ground.
Her mission is to help 10,000 self-employed women enjoy a Golden Business and to be the change they want to see in the world.
Her clients love her for being highly energetic, intuitive and fast forward.
"100% authentic. Loved every single minute!"
Camila
"Pure energy. Finally an online Workshop with depth, great content AND fun."
Eva
"Thank you for sharing your valuable expertise and time. Ready to rock by Business and become a Golden Business Queen."
Veronika
Create your Golden Business
4 steps to take off with your premium online coaching business
(even though you keep thinking of yourself, "I am not an Entrepreneur , I cannot sell myself)